DESIGN STUDIO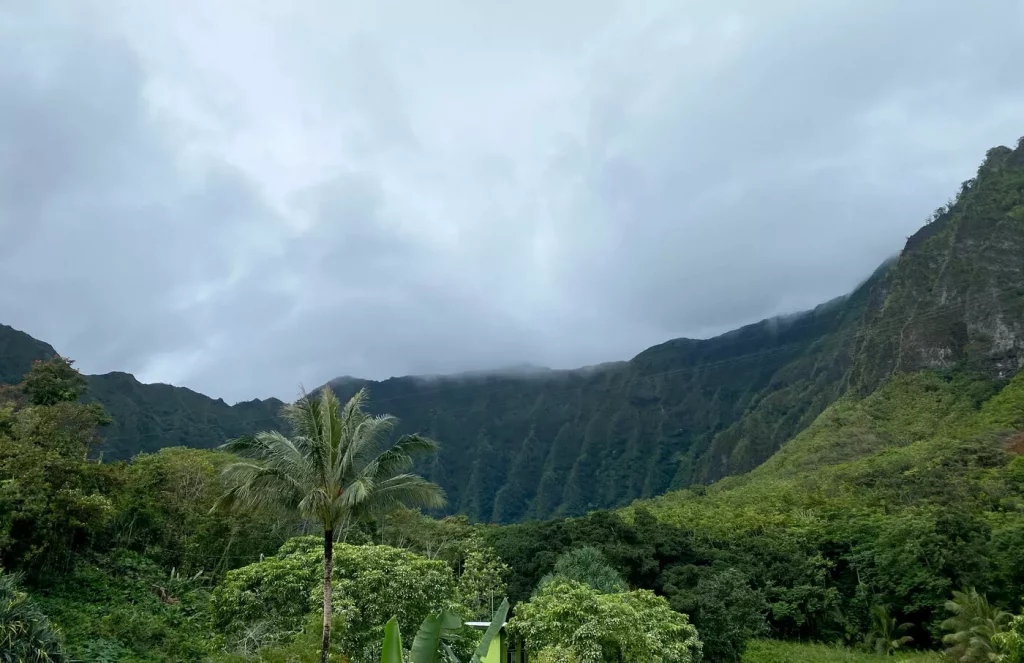 The Plant Potential design studio was an expedition into the imaginary futures of the spaces of Hawaiian ethnobotany. Students each developed a proposal for a center for the contemplation, transformation, and preservation of a culturally and ecologically significant Hawaiian plant. The work unfolded from a detailed botanical study of a selection of significant plants and an ethnobotanical investigation into their traditional transformations and uses. Our aim was to celebrate Hawaiian flora by emphasizing the plant's existential dependence on the natural ecosystem as well as its significance to the native population dependent on it for both its quotidian and ritual life.
OPERATIONAL CONTEXT
Hui Kū Maoli Ola Plant Nursery
The design proposals act as an extension of an existing plant nursery and are all located on the same site in Kāne'ohe, Hawai'i. Hui Kū Maoli Ola is the only nursery in Hawai'i that propagates native and Polynesian-introduced plants (species introduced by the early Polynesian settlers), all of which have ecological and cultural significance. Hui Kū Maoli Ola is a majestic way of saying: "the group (hui) that stands (Kū, with emphasis) for native life (Maoli Ola!)" The nursery was founded in 1999 by two long-time friends, whose passions (respectively for Hawaiian birds and Hawaiian culture) hinged on the health of native Hawaiian ecosystems and, more specifically, on native Hawaiian plant populations. It did not take long for the two friends to realize just how devastated most of Hawai'i's natural environment had become. One of their objectives has thus been education as a first step to the re-popularization of these vital plants that represent the backbone of Hawai'i's unique and fragile ecosystems. We were fortunate to learn about Hawaiian plants from one of the founders, Rick Barboza.
GROUND SUPPORT
The students received support from Sean Connelly who also acted as a liaison with the nursery. Connelly is a Pacific-Islander American artist-architect from Honolulu, Hawai'i. He holds a doctorate in architecture from the University of Hawai'i, and a masters in design studies from the Harvard Graduate School of Design. He directs his work through an independent studio practice, After Oceanic Projects for Architecture, Landscape, Infrastructure, and Art. His work strives to promote justice-advancing futures that address the dynamics of Indigenous geography today and explores the contemporary recovery of Indigenous Hawaiian land systems as the basis for future urbanism.
GIS SUPPORT:
Students also received support from Katharine Shirley, MLA'23 whose GIS tutorials were possible thanks to a research assistantship generously funded by The University of Texas at Austin School of Architecture's Department of Urban Design.